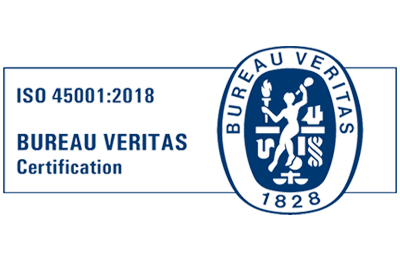 We care about health and safety of our employees
The effective health and safety management in a workplace is our main priority. As we are sensitive to such crucial issues, we have developed and implemented a management system for Occupational Health and Safety for our employees, according to the standard ISO 45001 , certified by the international certification body BUREAU VERITAS. We adopt a series of procedures in order to reduce the accidents through prevention, training and use of appropriate personal protective equipment.
«Our philosophy is clear employee oriented. We keep our people at the heart of all our actions. We know that happy employees make happy customers.

Our people are our most valuable asset. We really thank them for standing by us, adopting our founder's, Emmanuel Kouvidis values.

We commit ourselves to work together like a big family aiming to constantly improve ourselves and services»
Konstantinos Kouvidis, CEO
Anonymous testimonials of KOUVIDIS employees that they mentioned during Best Workplaces2017 survey.
"We are members of a strong family. A few years ago, a colleague of us had a difficult family incident. The company organized a fundraiser to support our colleague and finally doubled the collected amount, boosting teamwork and solidarity."
"The company has clear goals that inspire my career future."
"A really friendly workplace. The members of the board and the employees are really close to each other."
"The company meets high standards and always faces all the challenges in a vigorous way."
«Quality has been embedded in KOUVIDIS culture since its founding in 1979.

We are constantly trying to adopt this value in all our actions. The implementation of our three Total Quality Management systems was the beginning.

European Certification for Business Excellence and Quality award was the next step. EFQM philosophy is similar to ours. Its structure improves our way of thinking»
Konstantinos Kouvidis, CEO