Our strategy
for sustainable development has been described in the following actions:
1
QUALITY MANAGEMENT SYSTEMS
Implementation of three Management Systems according to International Standards ISO 9001, ISO 14001 and ISO 45001
2
REDUCTION OF EMITTED POLLUTANTS
Reduction of emitted pollutants that derives from our activities
3
HIGH QUALITY MATERIALS
Use of high quality materials with low environmental footprint
4
PRODUCT INSPECTION
Test reports for our products from internationally recognized certification bodies VDE and Bureau Veritas
5
CORPORATE SOCIAL RESPONSIBILITY
Commitment to the society by integrating Corporate Social Responsibility (CSR) into our company policy
We focus on the following sectors:
MARKET
ENVIRONMENT
OCCUPATIONAL HEALTH
SOCIETY
No compromises on safety issues
We know that our customers' satisfaction comes through the provision of integrated and high quality products and services which are distinguished for their safety, technological excellence and reliability.
Goals

The constant upgrade of our products and services quality

KOUVIDIS has been applying, since the end of 2000, a Quality Management System according to EN ISO 9001 certified by the International Organization BUREAU VERITAS. The Quality Management System covers completely all company activities regarding new products designing, materials supplying, production and selling of all manufactured products.
---
Customer satisfaction before and after using our products

Keeping customers updated for new products and services and responding to their technical inquiries are two key factors for their satisfaction. Our company has designed OPENPHONE customer experience program to have a deep understanding of the installer needs.
---
Research and development of new innovative products and technologies

We consciously follow the path of growth, research and continuous development. We take care of our customers' needs and work seamlessly and quietly so that we are always one step ahead of them.
---
Surplus value for our suppliers, collaborators and employees

Recognizing our responsibility and mission, we choose suppliers and collaborators who meet the quality standards we have set, embrace our quality policy and give a surplus value to our work.
Our Quality Management System is a guarantee of responsible governance, valid customer information and timely response to his requests, maintenance of our competitiveness and achievement of a healthy and vigorous growth.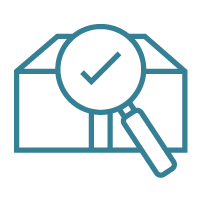 14
YEARS
implementation of quality policy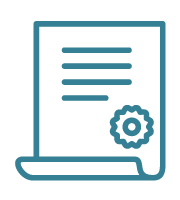 23
PATENT
degrees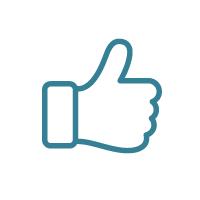 99%
SATISFIED
customers
(OPENPHONE survey 2017)
Learn more about our quality management system procedures according to ΕΝ ISO 9001
LEARN MORE
A sustainable environment is our main priority…
Environmental protection is an important issue for all of us. Our goal is to minimize the environmental footprint of the making and use of our products, contributing to the promotion of environmental consciousness.
Goals

Environmental protection
KOUVIDIS has been applying since 2006 an Environmental Management System according to EN ISO 14001 certified by the International Organization BUREAU VERITAS. The Management System involves an integrated environmental policy that minimizes the negative impacts of the company's operations on the natural environment.
Reduction of energy consumption and protection of natural resources
The total energy consumption of our factory comes from RES while also we have replaced all our trucks with low emission vehicles.
Research and development of technologies that will ensure a reduced environmental footprint
All our products comply with the requirements of the European ROHS 2011/65/EU and REACH ΕΚ1907/2006. regulations, regarding the use of chemicals and hazardous substances, respectively.
Proper waste disposal
We strive to reduce our waste generation and we cooperate with licensed companies to ensure the proper waste management and disposal.
Our commitment is to continuously improve our environmental footprint and to be fully complied with the related legislation to the climate change and environmental protection.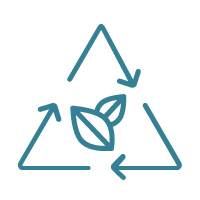 100%
OF THE CONSUMPTED ENERGY
of our factory comes from RES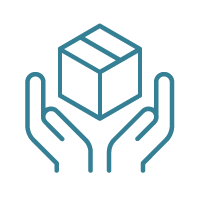 100%
RECYCLABLE
packaging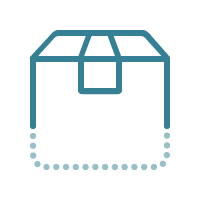 30%
LESS
volume of packaging materials
Learn more about our management system procedures according to ΕΝ ISO 14001
LEARN MORE
Our people are our most valuable asset
The success of our company relies on our employees productivity. The safety and occupational health in our workplace is an unwavering value which KOUVIDIS espouses.
Goals
Preventing accidents
KOUVIDIS has been applying since 2007 an Occupational health and safety Management System according to ISO 45001 certified by the International Organization BUREAU VERITAS. The Management System reflects the company's respect for its employees and its desire to share their experiences, motivation and ideas for a better quality of life.
Continuous surveillance and evaluation of our employees occupational health and safety
We monitor, review, set goals, and constantly invest to the most appropriate working conditions and necessary procedures for the proper education, prevention and elimination of accidents in our workplace.
Maximum safety of our visitors
We apply all necessary procedures to ensure the health and safety of all our partners and third parties visiting our premises.
We achieve our quality objectives, through the awareness of our employees and their work harmonization with our strategy.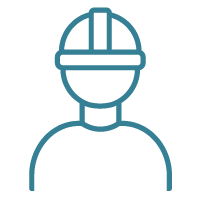 >3
YEARS
without accidents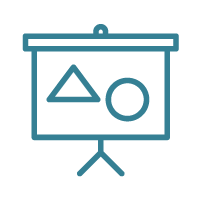 4
SEMINARS
yearly dedicated to the employee's safety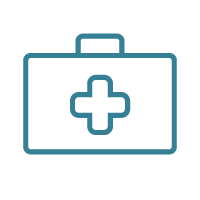 100%
MEDICAL CARE
for all our employees
Learn more about our management system procedures according to ISO 45001
LEARN MORE
The importance of giving…
Sustainable growth is directly related to society development. We consider ourselves responsible towards the society and we are continuously trying to contribute to its sustainable development.
Goals

Contributing to the well – being of local communities
We have been applying a series of actions that contribute to the well – being of local communities and vulnerable social groups.
Building people with strong skills
We invest to young people as we believe to their contribution to a better future for our society. We organize special training programs that promote knowledge and sensitivity to environmental, social and management issues.
Contributing to our country's economic growth
Our social policy is not limited to the contribution to local society, but it also includes policies that aims to our country's economic growth. We are 100% consistent to our employees, customers, partners and state authorities obligations.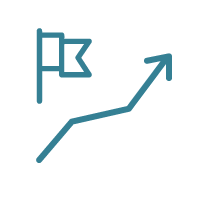 120%
INCREASE
of donations to non-governmental organizations the last 2 years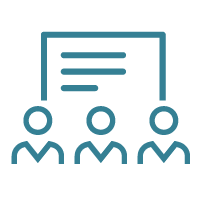 >70
HOURS
of training in students and graduates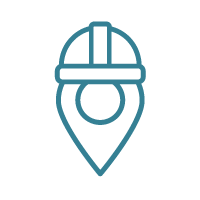 25%
OF LABORERS
come from local society