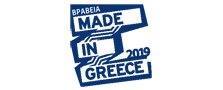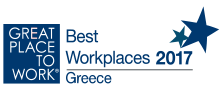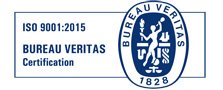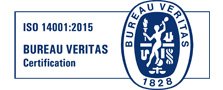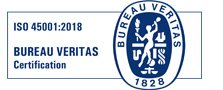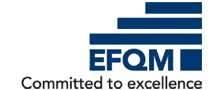 Vision
Dedicated to our purpose, we have been evolved through a sustainable way caring about
"To be a leading company in the design, development and production of innovative and safe plastic piping systems"
KONSTANTINOS KOUVIDIS
CEO
The installer
To feel safe using our products, guaranteeing the reliability of his work.
The engineer
To feel confident that we provide innovative and high-tech solutions with high professional integrity that meet the most demanding projects.
The entrepreneur
To achieve the business excellence in our partnership through morality, trust and mutual benefit.
The employee
To feel that he is working in a company with social responsibility that respects the man and the environment.
The citizen
to feel that our company, as an industry, is participating in the global effort to reduce the energy consumption protecting our natural resources.
Our mission
Our mission is to produce the most safe and high added value plastic piping systems, to offer a unique customer experience through the provision of high quality solutions and services, to enhance "made in Greece" reputation and ensure a sustainable environment for our people, customers, partners, suppliers and local society.
"Reliability, quality and consistency are the keys in all of our actions".
EMMANUEL KOUVIDIS
President of BD
Our strategy
We have set five key axes that convert our mission to reality and bring us closer to our vision.
1
THE PRODUCTION OF SAFE AND INNOVATIVE PLASTIC PIPING SYSTEMS
that are fully compliant with the European Legislation, tested by independent recognized certification bodies and achieve a low environmental footprint.
2
CONTINUOUS SEARCH AND COOPERATION
with the world's leading suppliers of raw materials and machinery manufacturers.
3
STRATEGIC PARTNERSHIPS
both in Greece and abroad, based on business ethics and mutual benefit.
4
CONTINUOUS IMPROVEMENT
of a well-organized distribution network served by our privately-owned low emission trucks and modern distribution centers.
5
THE APPROPRIATE CORPORATE GOVERNANCE
through the implementation of integrated management systems concerning the occupational health and safety of our people, the environment, the responsibility to the market and the support of the local community.
Values
Our philosophy is simple. Continuous improvement and maximum safety for the installer.
It is a source of inspiration for all of us and is adopted through a series of values.
INNOVATION
RELIABILITY
INTEGRITY
RESPECT
COLLABORATION
SATISFACTION
SUSTAINABILITY
AMBITION
«KOUVIDIS, the name that protects yours»
EMMANUEL KOUVIDIS
President of BD