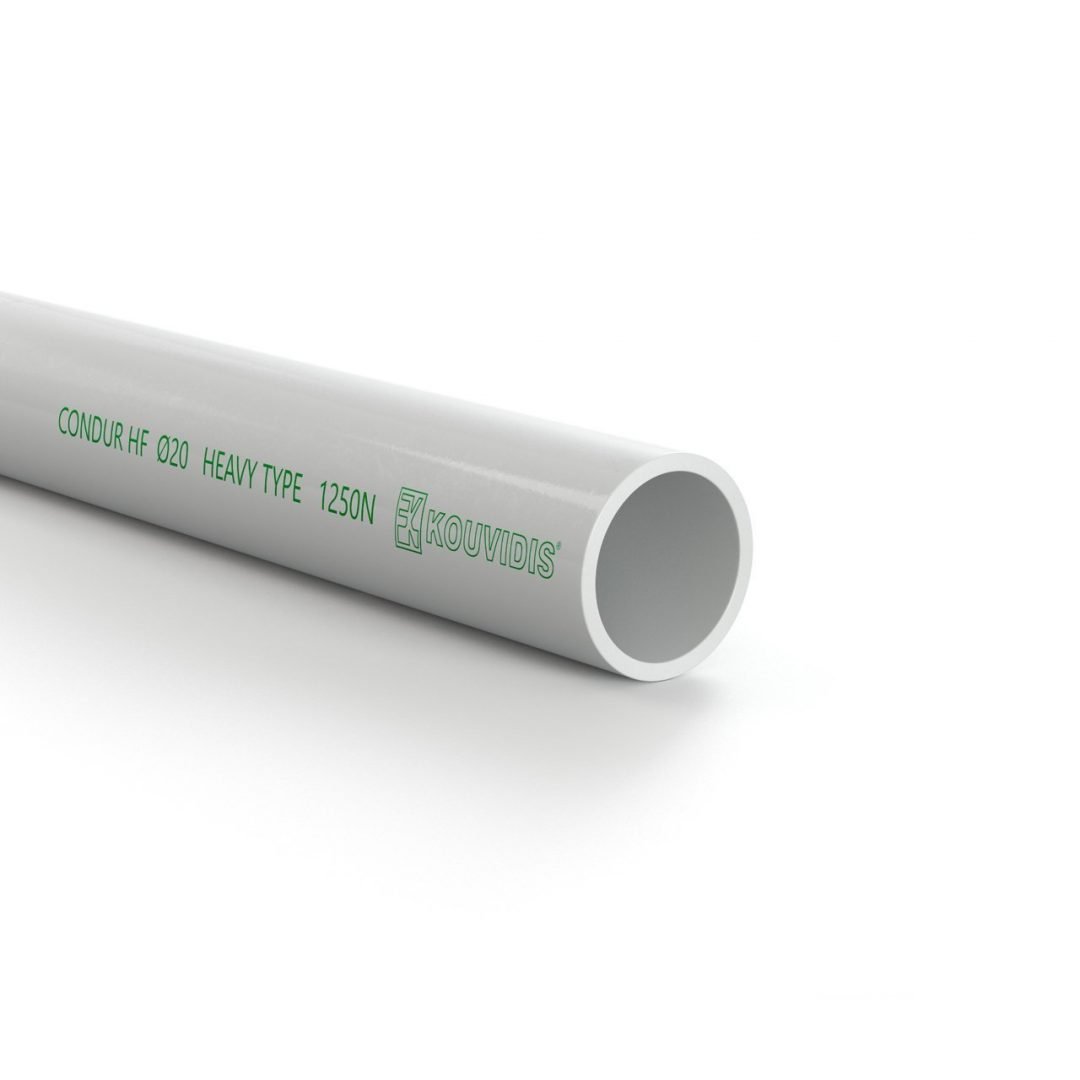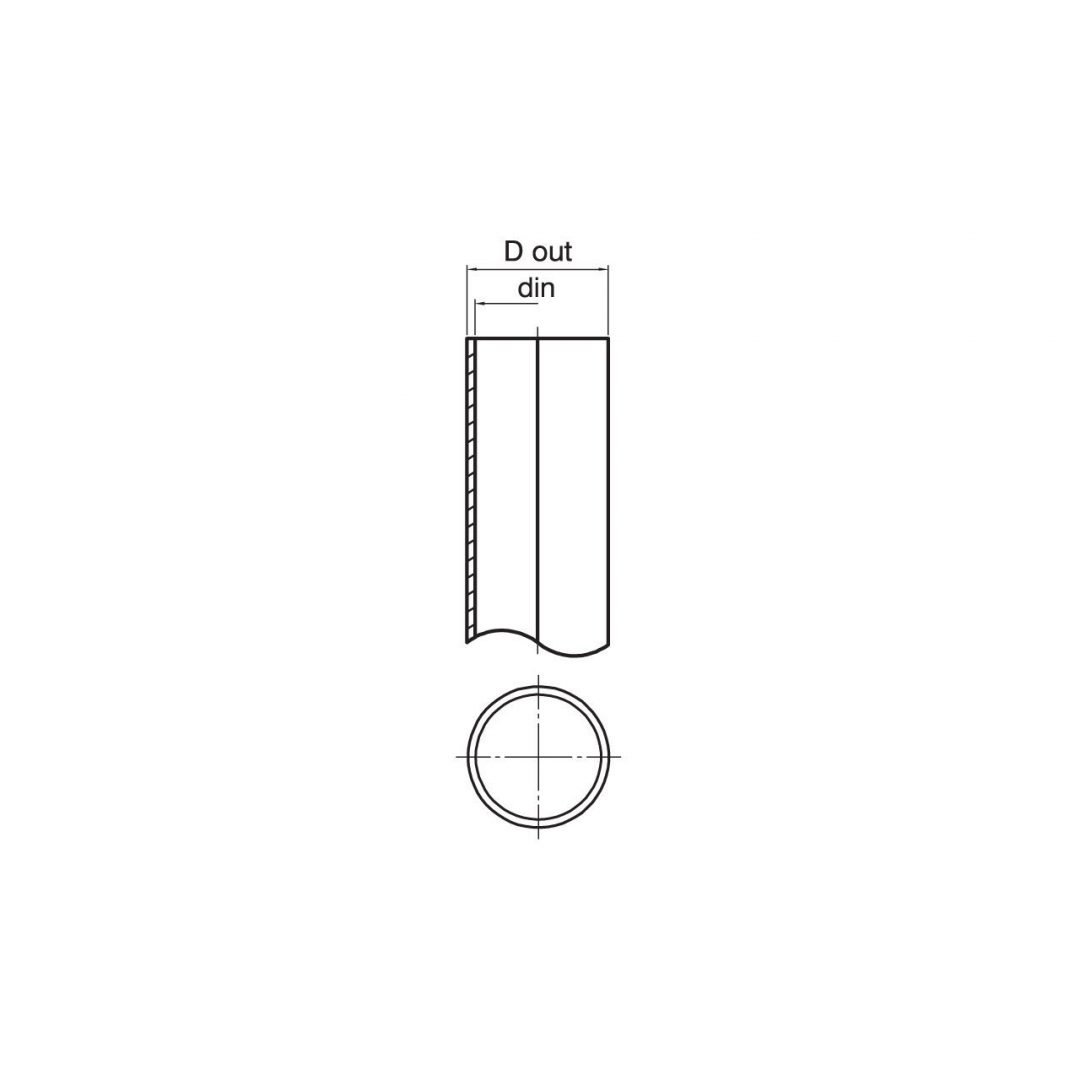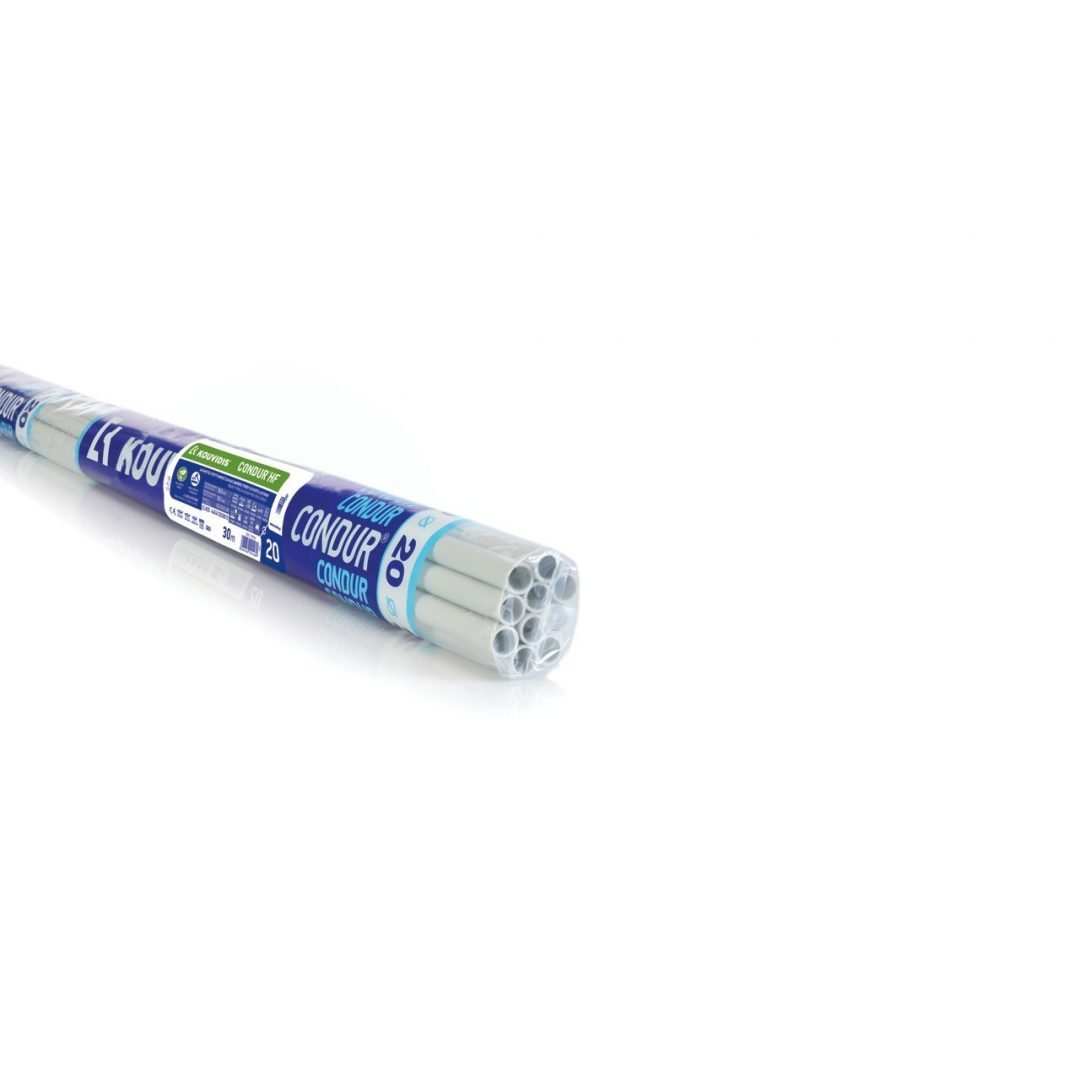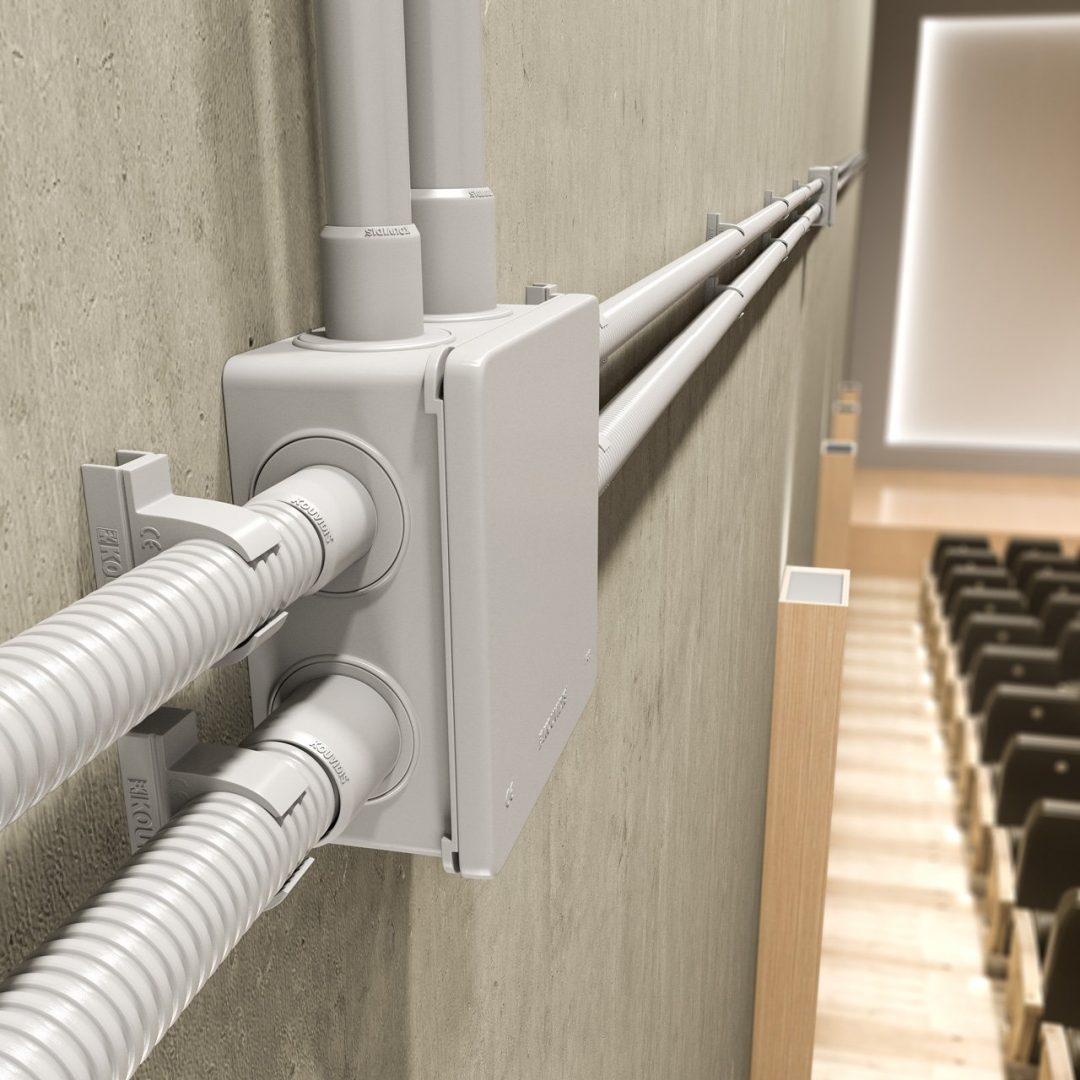 CONDUR HF
heavy type halogen free rigid conduit
CLASS:

44541

IMPACT RESISTANCE:

6J

RESISTANCE TO COMPRESSION:

1250 Nt
CONDUR HF conduit belongs to KOUVIDIS halogen free product family that the company has developed since 2006. Its raw material is based on Polycarbonate (PC), a virtually unbreakable material that ensures extraordinary mechanical resistance to compression and impact at extreme temperatures of -45oC. Its advanced properties make it ideal for projects of high mechanical requirements. CONDUR HF is a part of CONDUR HF – CONFLEX HF conduit system for cable management and protection and is assembled with CONDUR fittings (couplers, clips, adaptors) and junction boxes.
APPLICATION FIELD
Ideal for outdoor/indoor exposed installations which require increased safety measures and high mechanical requirements such as public gathering places (airports, hotels, tunnels, malls, theaters, subways etc,) and places with costly mechanical equipment (engine rooms, industrial
spaces, computer rooms, etc.).
APPLICATION STAND:

EN 61386.21, ΕΝ 50642

INSTRUCTIONS FOR COMPLIANCE:

2014/35/EU(LVD), 2011/65/EU(RoHS)

COLOR:

RAL 7035 Light grey

NOMINAL DIAMETER:

Outer (DN/OD)

TIGHTNESS DEGREES:

min IP 65
Product Conformity to all requirements of relative European Directives.

Minimum compression strength

Minimum impact strength

Min-max permanent application temperature

Ingress protection against solid objects and water (EN 60529)

Product with extra UV stability

Non flame propagating product

Low smoke during combustion (EN 61034-2)

Product is made of halogen free raw materials – absence of fluorine, iodine, bromine, chlorine, etc EN 60754-1, ΕΝ 60754-2

Product is not an attractive food to rodents
PROPERTIES
CHARACTERISTICS
PACKAGING
RECOMMENDED APPLICATIONS
DOWNLOADS
PROJECTS
1
No toxic or corrosive gases in case of fire
2
Better visibility of escape ways in case of fire due to low smoke emission
3
High compression (1250Nt) and impact (6J) resistance, (heavy type) in extreme low temperature of -45
o
C
4
High ingress protection (min IP65), when connected with CONDUR coupler
5
Printed with indelible green color and packed with safety straps in blue color 100% recyclable polyethylene film
6
Not attractive to rodents
| | | |
| --- | --- | --- |
| Properties | | Class |
| Resistance to compression | 1250Nt/5cm | 4 |
| Resistance to impact | 6J (at -45oC) | 4 |
| Lower temperature range | -45oC | 5 |
| Upper temperature range | +120oC | 4 |
| Resistance to bending | Rigid | 1 |
| Electrical characteristics | With electrical insulated characteristics | 2 |
| Protection against ingress of solid objects | min IP65 | 6 |
| Protection against ingress of water | min IP65 | 5 |
| Resistance against corrosion | Not applicable | 0 |
| Tensile strength | None declared | 0 |
| Resistance to flame propagating | Non flame propagating | 1 |
| Suspended load capacity | None declared | 0 |
Additional properties
Raw material
Halogen free, heavy metals free (RoHS) and specially stabilized thermoplastic PC
Ageing resistance
UV stabilized
Halogen free
No toxic or corrosive gases in case of fire
Less smoke than PVC
Better visibility of escape ways
Rodent repellent
Not attractive to rodents
| | | | | | | |
| --- | --- | --- | --- | --- | --- | --- |
| Type | Part number | | | | | |
| Ø16 | 1525016 | 16 | 12.5 | 30 | 2,66 | 6000 |
| Ø20 | 1525020 | 20 | 16.2 | 30 | 3,55 | 5460 |
| Ø25 | 1525025 | 25 | 20.8 | 15 | 2,32 | 2400 |
| Ø32 | 1525032 | 32 | 27.5 | 15 | 3,29 | 1755 |
| Ø40 | 1525040 | 40 | 34.8 | 9 | 2,51 | 1071 |
| Ø50 | 1525050 | 50 | 45.1 | 9 | 3,97 | 702 |
| Ø63 | 1525063 | 63 | 57.0 | 9 | 5,60 | 396 |
LEGEND
Recommended
Not recommended
Ideal according to the manufacturer
SCOPES
Exposed
Concealed (plasterboard)
Concealed (cavity wall)
Concrete
Concealed (lavaplaster)
Outdoor
Buried underground
Application on wood
Subfloor