Research, Development & Innovation
Our mission
KOUVIDIS is moving along precisely this track. We have consciously chosen the path of growth, research and continuous evolvement. We take care of our customers' needs and we are continuously working so that we are always one step ahead of them. We aim to offer innovative solutions that will protect the installer's work and will also upgrade a modern building.
We are investing in our people ideas, listening carefully to our customers, choosing the best partners, consulting our country's university institutions, implementing the relevant legislation, emphasizing on safety and testing our products in independent international recognized certification bodies.
Our 15 patent degrees protected by national or European patent office demonstrate our passion for continuous development of new value-added products that meet the modern challenges.
Innovation is our competitive advantage
ANTIMICROBIAL TECHNOLOGY
PROTECTION AND IDENTIFICATION IN BURIED UNDERGROUND NETWORKS
HOW IMPORTANT IS SAFETY IN CASE OF A FIRE ACCIDENT?
ANTI – RODENT PROTECTION
DW HIGH SPEED TECHNOLOGY
Antimicrobial technology
Antimicrobial protection reduces the risk of multiplication of the microbes found into the building materials, when is incorporated on their surface, and can be beneficial in keeping the numbers of microbes relatively low in between episodes of cleaning, providing better hygiene conditions.
KOUVIDIS has designed plastic conduit systems with antimicrobial technology exclusively to cover sensitive areas where hygiene is top priority.
The antimicrobial technology incorporated in KOUVIDIS conduit systems can ensure a reduction of up to 99% of the most dangerous pathogenic microbes (MRSA, E-coli) within 24 hours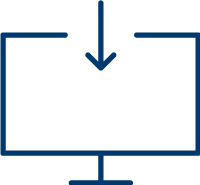 .PDF
Plastic conduit systems with antimicrobial technology
Innovation is a part of KOUVIDIS culture since its founder developed the first plastic pipes in 1979 with extra ordinary features that exceeded the steel pipes of that era.

Protection and identification in buried underground networks
The management and protection of buried underground networks, the protection of the personnel performing technical installation or maintenance tasks and the facilitation of engineer's work providing a better and safer way of networking, lead KOUVIDIS to design and invest in the development of plastic pipes with three different walls.
The first generation was presented in 2012, gaining electricians and engineers respect, while the second generation with color marking was launched in 2017, upgrading the way of cable protection and management in buried underground networks.
The color identification of the new second generation GEONFLEX & GEOSUB conduits follows the rules set by the Standard NF P 98-332 which specifies the pipeline coloring according to the application field and the minimum distances buried pipes should have between each other.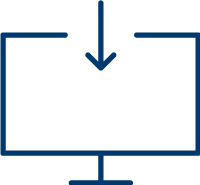 .PDF
Plastic conduit systems for buried underground networks
We do not rest, we are continuously working to improve all our products production process
How important is safety in case of a fire accident?
Fire is amongst the most unpredictable threats and possibly one of the major sources of insecurity for communities, especially when occurring indoors, where chances for evacuation are limited.
KOUVIDIS halogen free and low smoke conduit systems have been designed in such a way in order to develop an additional protection in a burning building while they ensure high impact resistance in extreme low temperature conditions (-45oC).
Even in the more organized spaces, the inspection on the suitability of construction materials should be of paramount importance.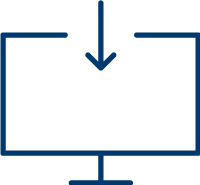 .PDF
Plastic conduit systems halogen free
Demanding customers just make us better
Anti – rodent protection
The sense of smell of rodents is much more developed than in human. The plasticizers and the aromatic odors of polymers, the bright colors and the texture of polymer products are all responsible for rodents being attracted to plastic goods. A damage in an electrical installation that consists of mainly plastic parts (pipes, junction boxes, cables, etc.), due to a rodent attack, can cause a potential damage to the network and thus an unpredictable cost to repair it. In some cases a potential damage can cause even a fire. KOUVIDIS has developed a series of plastic piping systems with anti-rodent protection in order to maximize safety in electrical installations from potential animal attacks.
DW HIGH SPEED Technology
Brand new DUROFLEX® PLUS structured wall conduits change the way we used to know concealed installations in concrete making electrician's task even easier while ensuring 100% reliability of his work.
Applying its manufacturing know-how on structured wall conduits in smaller diameters of Ø20, Ø25, Ø32 KOUVIDIS becomes the first company in Europe daring such an investment.
DUROFLEX® PLUS is a Pan- European Innovation that was awarded by the Greek Marketing Academy with the "Innovative Industrial Product" Gold Award.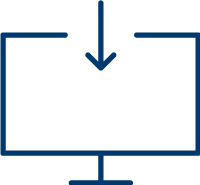 .PDF
DUROFLEX PLUS 3layers conduit for concealed installations
Demanding applications are always a challenge for us