Exquisite distinction for KOUVIDIS!
We feel a great honor for this great distinction at the recent Manufacturing Awards 2021 where we were awarded as WINNERS in the category "Plastics". This award ranked our company among the top manufacturing companies in Greece. Moreover, the bronze award in the category "Sufficient Logistics" highlights our daily endeavors for the safe, consistent, and immediate delivery of our products.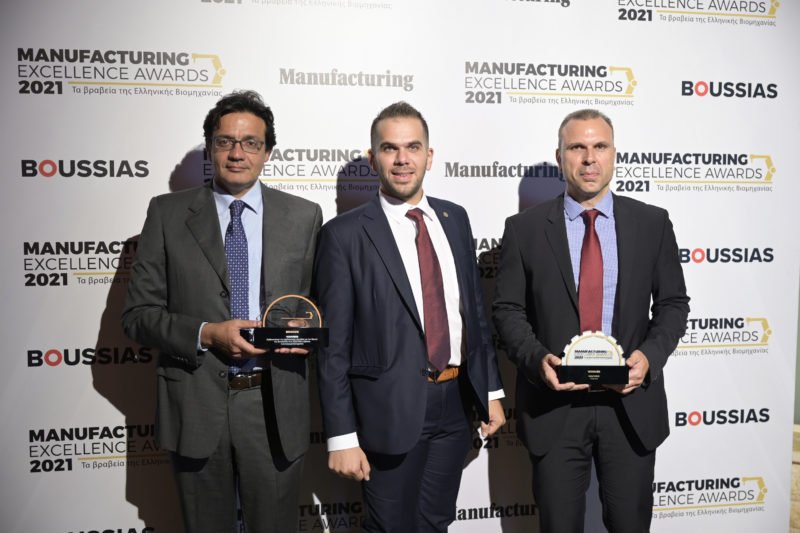 Manufacturing Awards that have been established in the last years, exhibit good practices in manufacturing from all industrial sectors in Greece. Competition level is quite high since numerous recognized and high-performing companies in Greece participate in.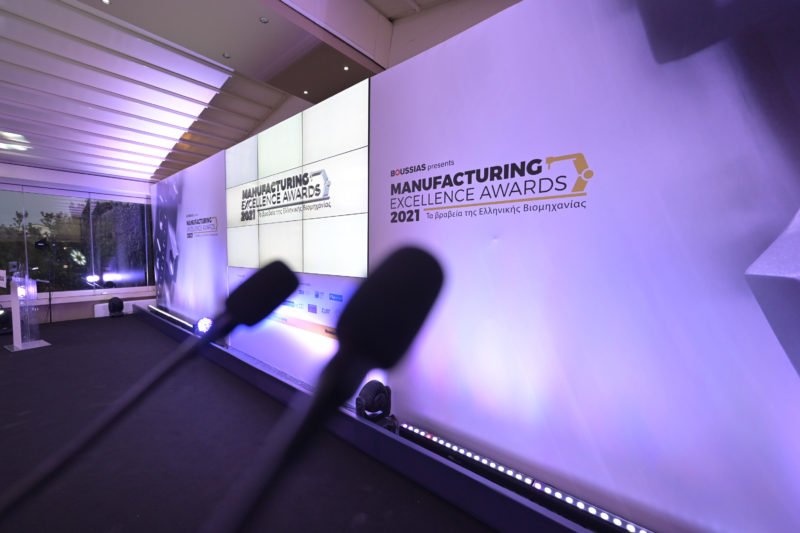 In the category "Plastics", competed companies could be all Greek companies that produce plastics of all kind. Some of the criteria for the candidates were the organization, equipment and working environment and thus we are really proud to be crowned with the Gold award (Winners)!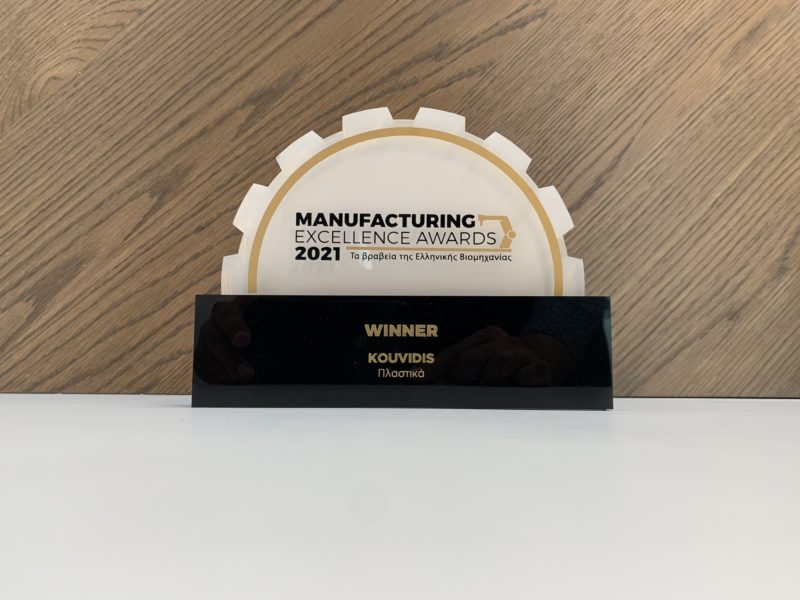 In the category "Sufficient Logistics", competed companies could be all Greek companies and their candidacy was examined upon the technologies in Logistics, such as stock and warehouse management, distribution management etc. Our candidacy received the Bronze award mostly because of the recent foundation of our 100% subsidiary company KLS KOUVIIDIS Logistics, with which we have accomplished an almost totally verticalization in the supply chain, whilst maintaining a safe and sustainable distribution of our products.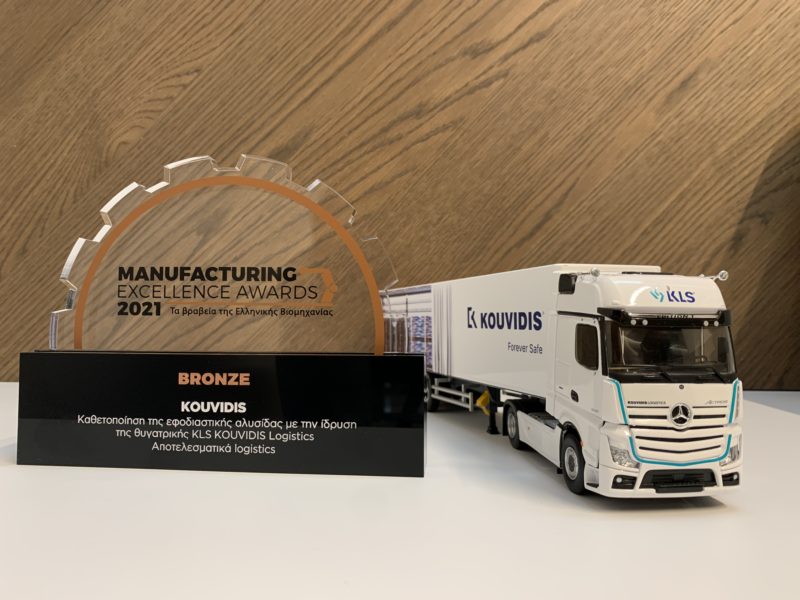 Since 1979, when KOUVIDIS was founded, we strive to satisfy the needs of the installer and engineer by producing safe, high-quality and innovative systems of plastic conduits. On top of that, our dedication to a holistic customer experience led us from the beginning to take in charge the distribution of our products with our own means.
Consistent with this notion, these distinctions are quite special to the whole KOUVIDIS team since they are the reflection of our daily high-quality work. Furthermore, these awards boost us to continue innovating and keep raising the bar of manufacturing in Greece and abroad.
For more information about Manufacturing Awards and the rest awarded companies, you click here. If you wish to know about our recent distinctions about our new innovative packaging, please click here.