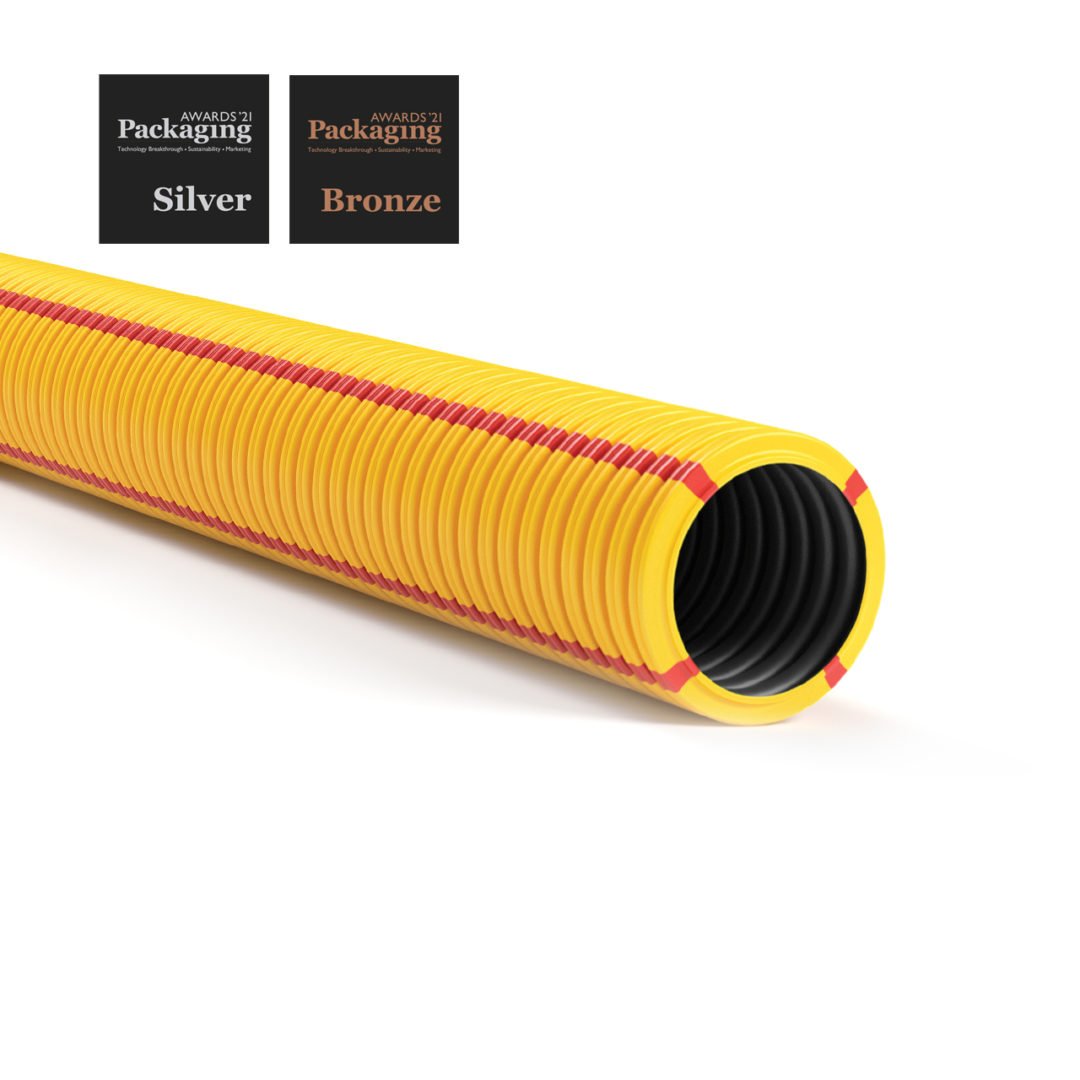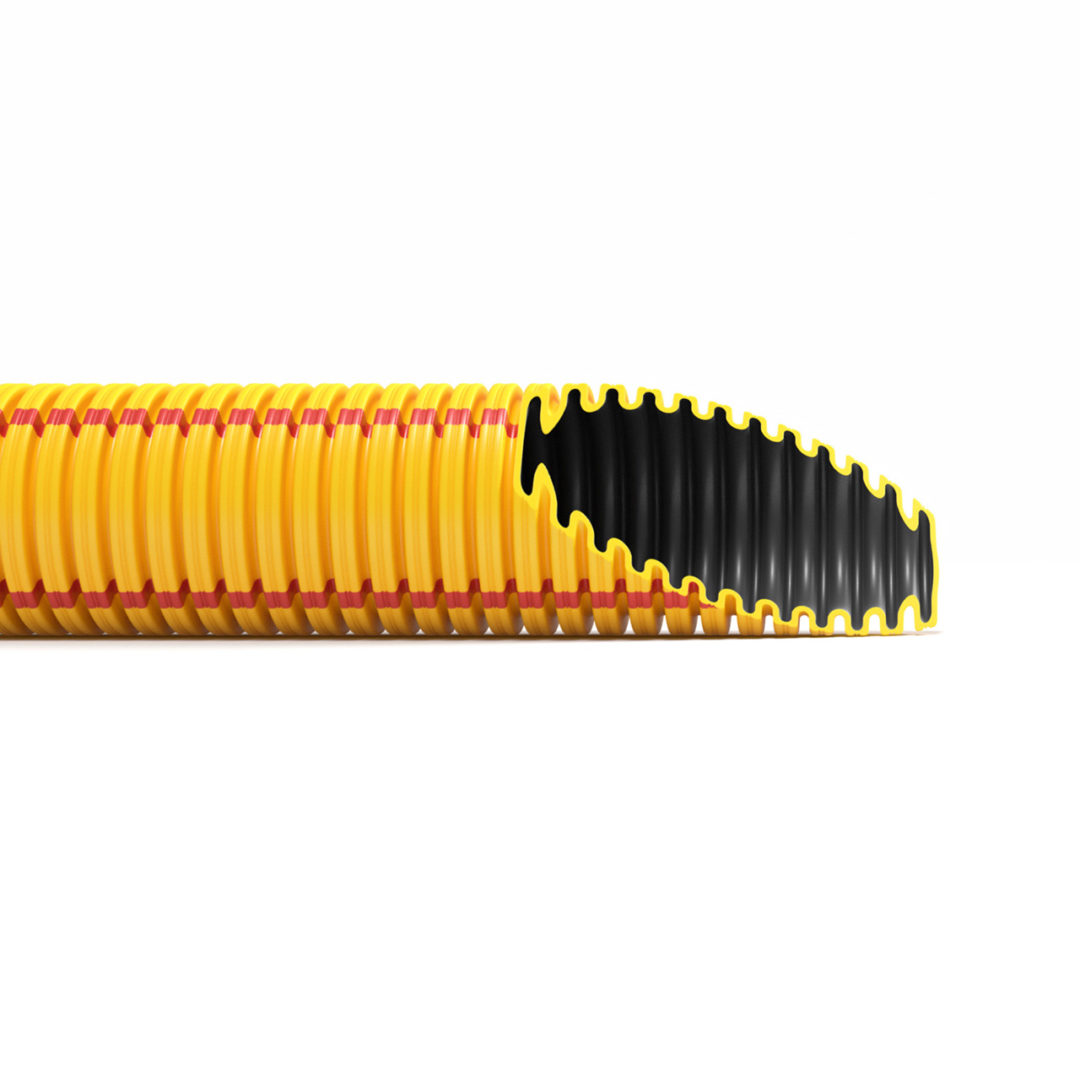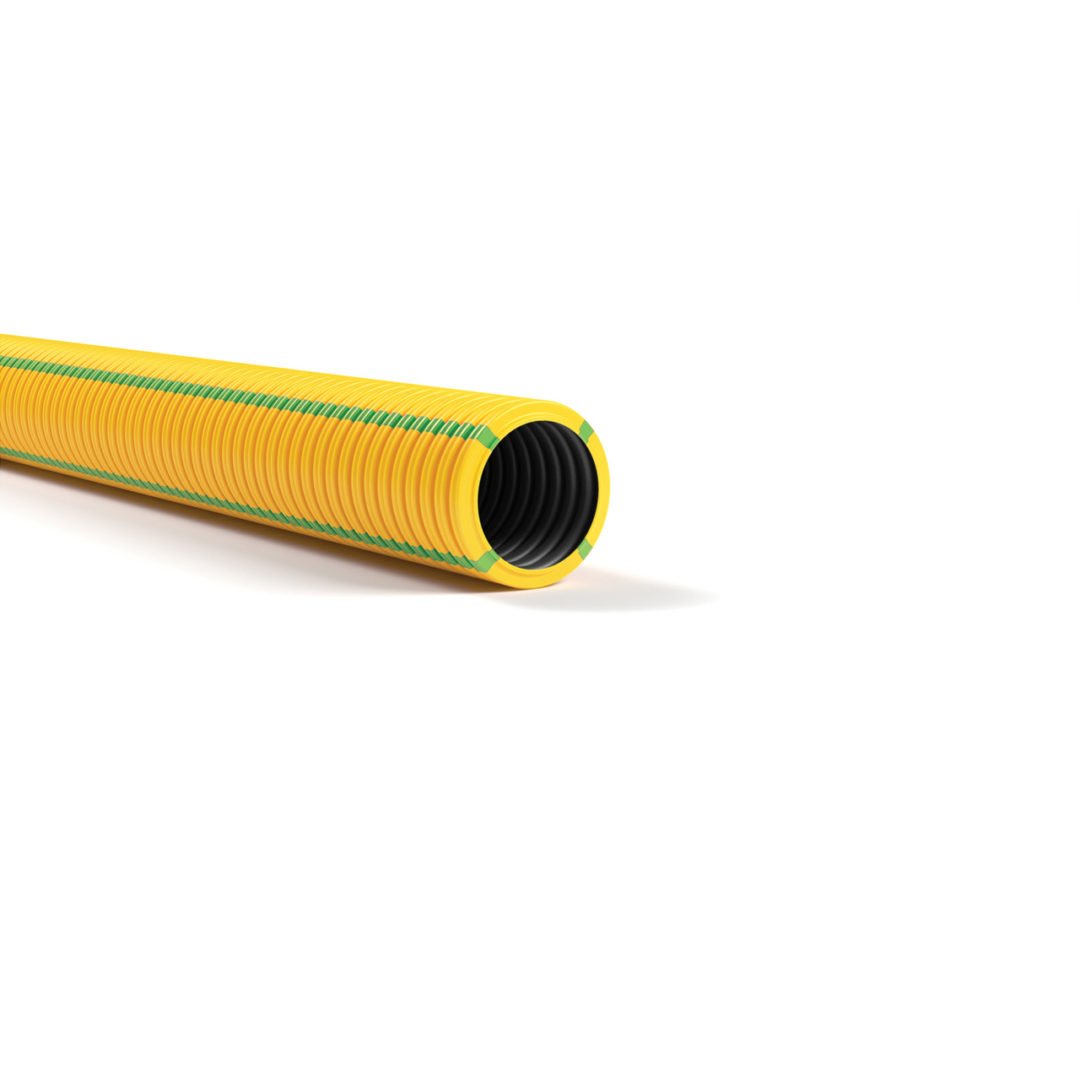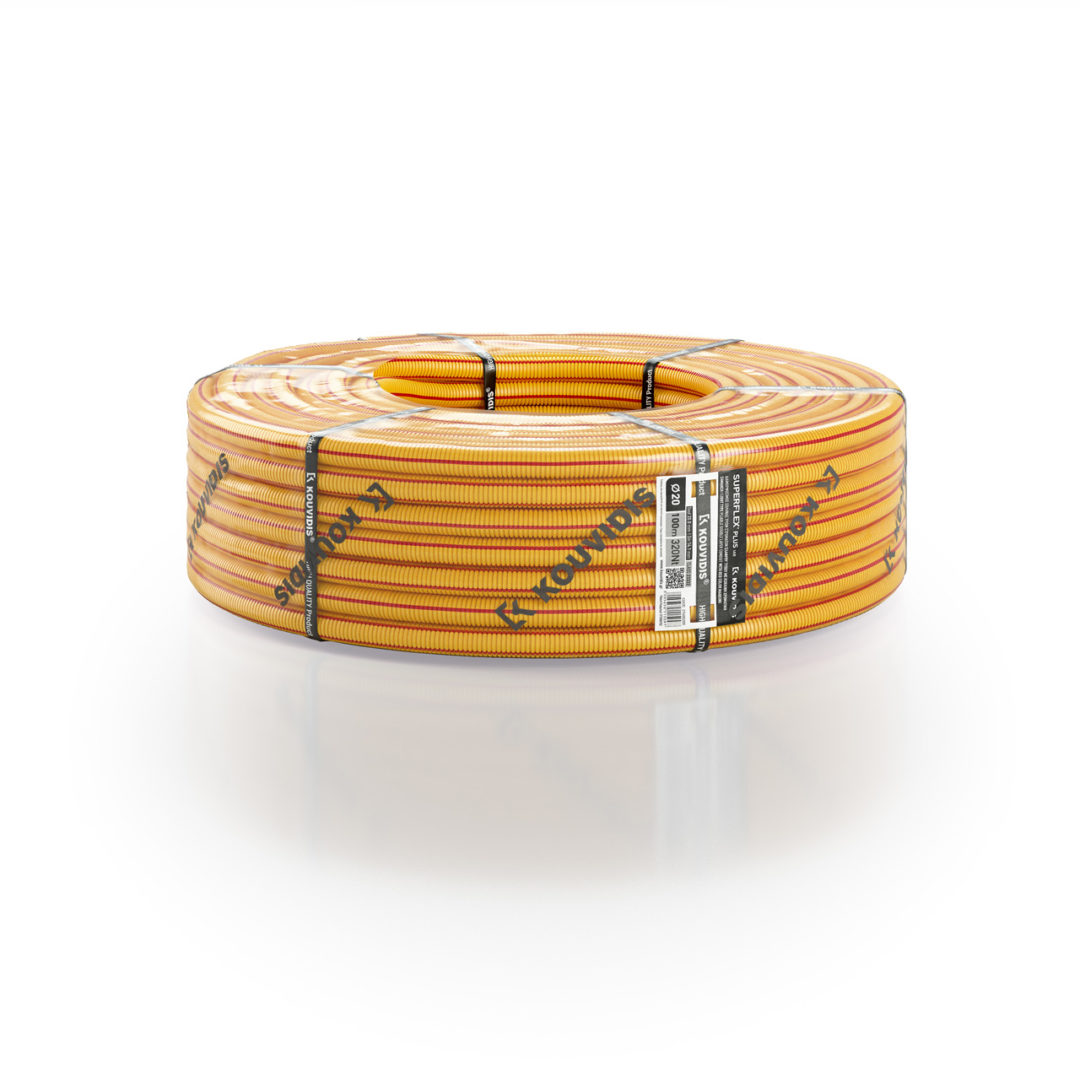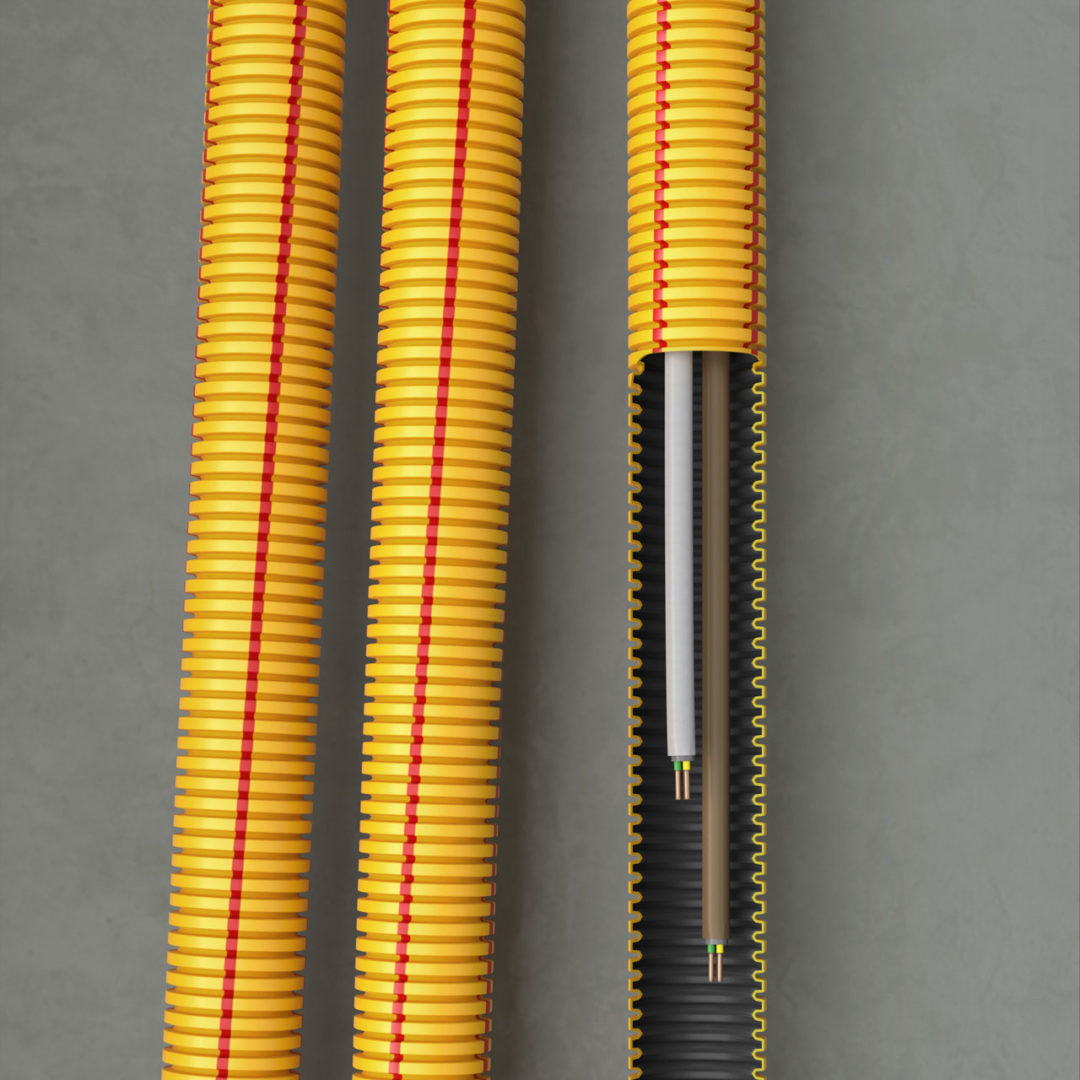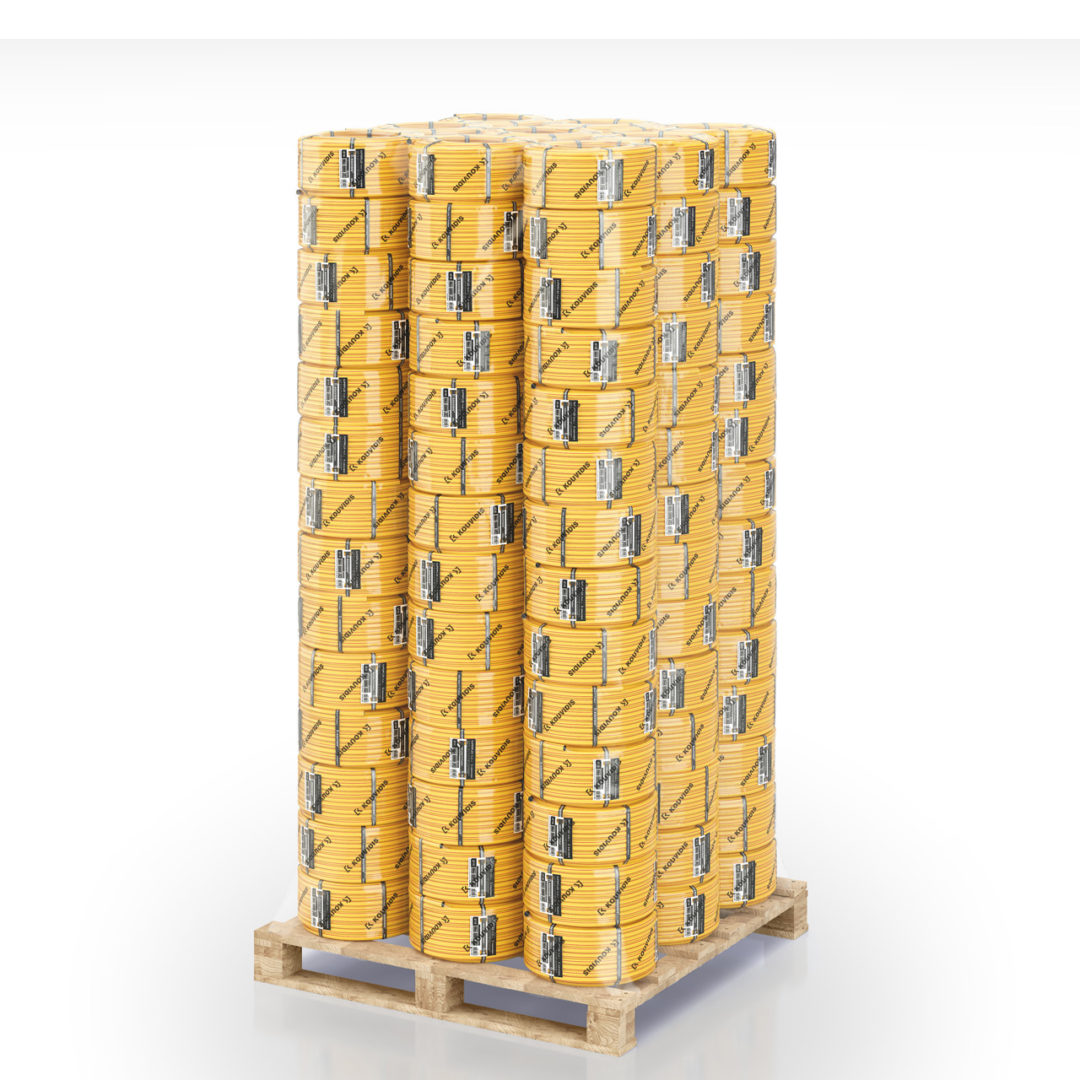 SUPERFLEX PLUS IAS
3layers pliable conduit with anti - electromagnetic technology
CLASS:

22332

IMPACT RESISTANCE:

2J

RESISTANCE TO COMPRESSION:

320 Nt
SUPERFLEX PLUS new 3-layer conduit with anti – electromagnetic technology drives to a new era in concealed type installations in plasterboard. The corrugated external wall of the conduit provides the necessary flexibility and the required mechanical strength with the use of less raw materials. The internal layer follows the geometry of the outer layer, facilitating the smooth insertion of the cables. The third independent layer of longitudinal lines, in indelible color, creates a long lasting color marking between electrical installations and communication systems.
The inner layer of SUPERFLEX PLUS plastic conduit incorporates a new innovative anti – electromagnetic technology which absorbs a part of the electromagnetic radiation emitted by the cables. Moreover, a special ultra-slip material is added in the internal layer which ensures the smooth insertion of the cables.
LEARN MORE ABOUT THE INNOVATION
The conduit is produced by specially stabilized thermoplastic PP, halogen free (EN 50642), free of heavy metals (RoHS) and low smoke (EN 61034-2). Therefore, it is the most reliable and safe solution in case of fire, which also meets the requirements of Fire Protection Regulation 364/2016/ΕΕ.
SUPERFLEX PLUS was awarded at the Packaging Awards 2021 for the new way of packaging which can save up to 50% more storage and transport space. In addition, this results in a better environmental footprint due to the reduced volume of waste it leaves after use.
APPLICATION FIELD
Ideal for concealed type installations in plasterboard, cavity walls and sub-ceiling, in indoor spaces such as office buildings, hotel rooms and residences.
APPLICATION STAND:

EN 61386.22, ΕΝ 50642, ΕΝ 60754-2, ΕΝ 61034-2

INSTRUCTIONS FOR COMPLIANCE:

2014/35/EE (LVD), 2011/65/EE (RoHS)

COLOR:

RAL 1023 yellow (outer layer), RAL 9004 black (inner layer) RAL 3020 red (longitudinal lines)

NOMINAL DIAMETER:

Outer (DN/OD)

TIGHTNESS DEGREES:

min IP 65
Product Conformity to all requirements of relative European Directives.

The product and its production process are inspected and approved by VDE German institute

Minimum compression strength

Minimum impact strength

Ingress protection against solid objects and water (EN 60529)

Non flame propagating product

Friction reduction at the internal wall of double walls conduits

Low smoke during combustion (EN 61034-2)

Product is made of halogen free raw materials – absence of fluorine, iodine, bromine, chlorine, etc (ΕΝ 50642)

Product is not an attractive food to rodents

Nominal outer diameter (mm)

Min-max permanent application temperature

Antistatic Technology
PROPERTIES
CHARACTERISTICS
PACKAGING
RECOMMENDED APPLICATIONS
DOWNLOADS
PROJECTS
1
The inner layer incorporates an innovative Anti - Electromagnetic Technology
2
40% lower friction due to special slip material added in the internal layer (test conducted according to IEC/TR 62470)
3
Longitudinal stripes of indelible color indicate the power of the protected cables
4
No toxic or corrosive gases in case of fire
5
High mechanical resistance in high temperature of (105
o
C)
6
Not attractive to rodents (European Patent EP2698792)
7
Ideal for concealed type installations in plasterboard, cavity walls and sub-ceiling
8
New specially designed packaging that saves 25% - 50% more storage space
9
Lower costs due to its reduced storage space and lower installation time
10
Ease of use due to its ability to regain its initial shape after bending.
11
Incorporates antistatic technology which protects against static electricity (Patent Protected: 1009810)
12
Better visibility of escape ways
| | | |
| --- | --- | --- |
| Properties | | Class |
| Resistance to compression | 320Nt/5cm | 2 |
| Resistance to impact | 2J (at-15oC) | 2 |
| Lower temperature range | -15oC | 3 |
| Upper temperature range | +105oC | 3 |
| Resistance to bending | Pliable | 2 |
| Electrical characteristics | With electrical insulated characteristics | 2 |
| Protection against ingress of solid objects | min IP65 | 6 |
| Protection against ingress of water | min IP65 | 5 |
| Resistance against corrosion | Not applicable | 0 |
| Tensile strength | None declared | 0 |
| Resistance to flame propagating | Non flame propagating | 1 |
| Suspended load capacity | None declared | 0 |
Additional properties
Raw material
Halogen free, heavy metals free (RoHS) and specially stabilized thermoplastic PP
Anti – electromagnetic technology
Absorbs a part of the electromagnetic radiation emitted by the cables
Lower frictions
Special slip material added in the internal layer
Color marking
Longitudinal stripes of indelible color indicate the power of the protected cables
Halogen free
No toxic or corrosive gases in case of fire
Low smoke
Better visibility of escape ways
Rodent repellent
Not attractive to rodents
Antistatic Technology
Protection against static electricity
| | | | | | | |
| --- | --- | --- | --- | --- | --- | --- |
| Type | Part number | | | | | |
| Ø16 | 2010016/2017016 | 16 | 10.9 | 50 | 2,34 | 5850 |
| Ø20 | 2010020/2017020 | 20 | 14.2 | 100 | 5.60 | 5600 |
| Ø25 | 2010025/2017025 | 25 | 18.8 | 50 | 3.59 | 2600 |
| Ø32 | 2010032/2017032 | 32 | 24.9 | 25 | 2.31 | 1100 |
LEGEND
Recommended
Not recommended
Ideal according to the manufacturer
SCOPES
Exposed
Concealed (plasterboard)
Concealed (cavity wall)
Concrete
Concealed (lavaplaster)
Outdoor
Buried underground
Application on wood
Subfloor/Subceiling