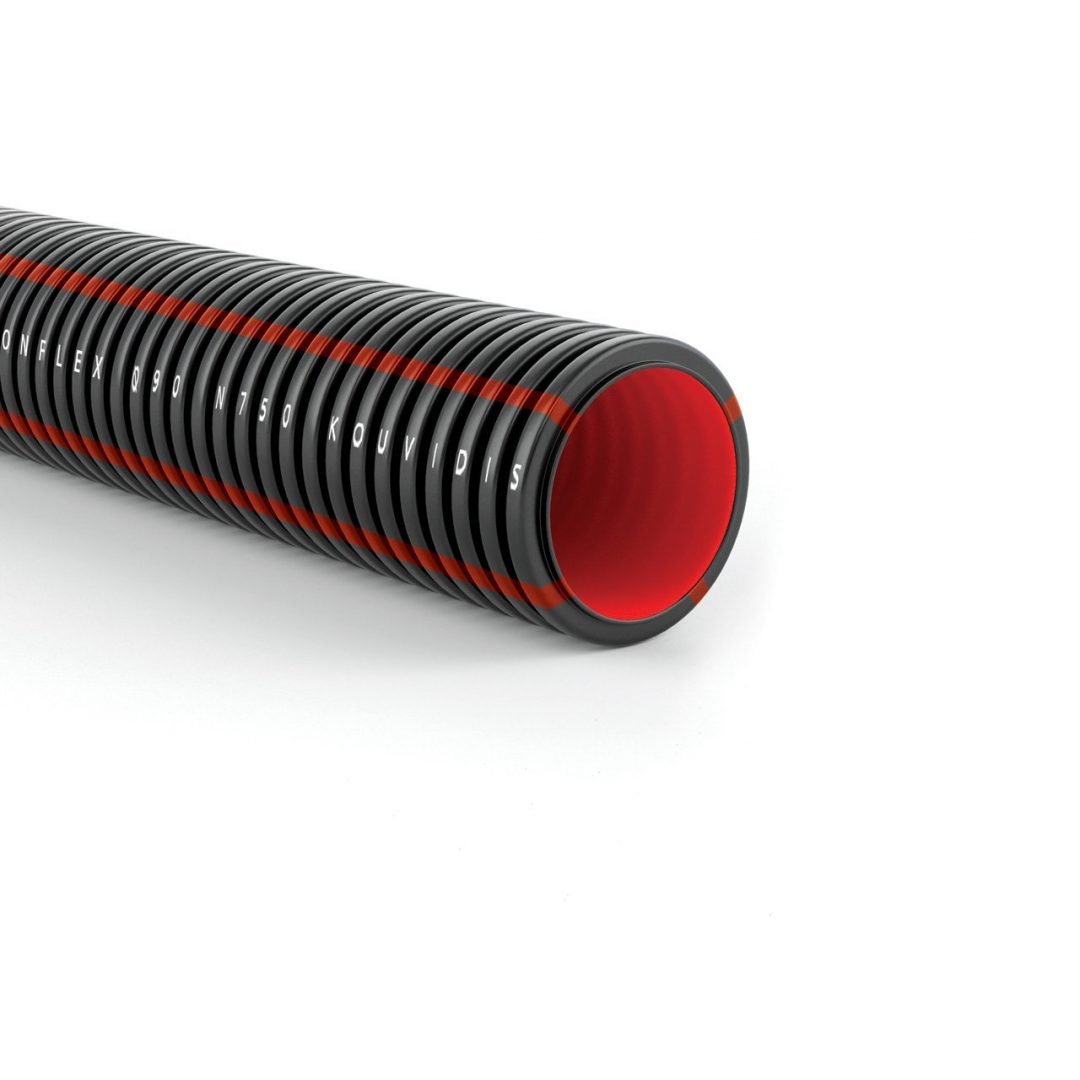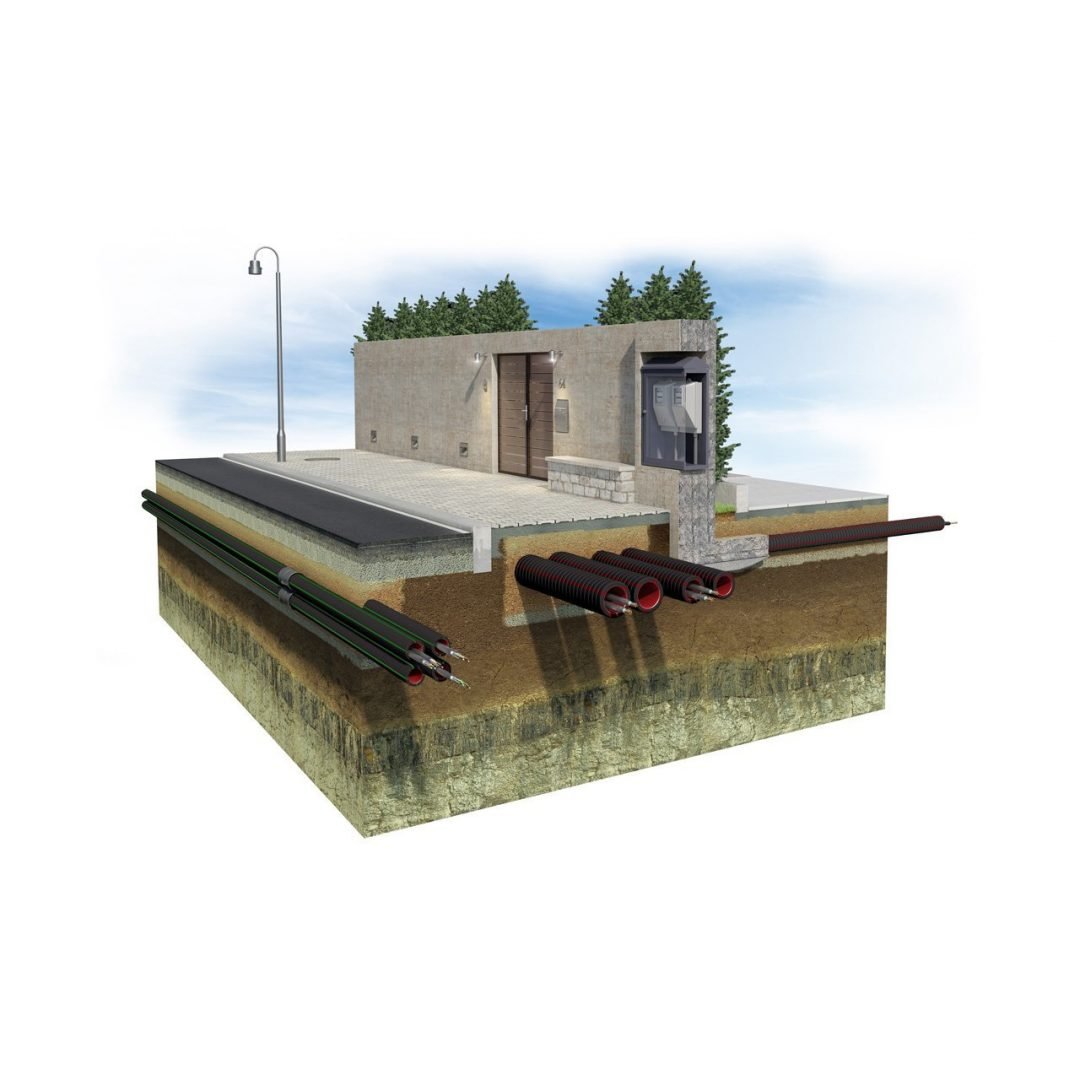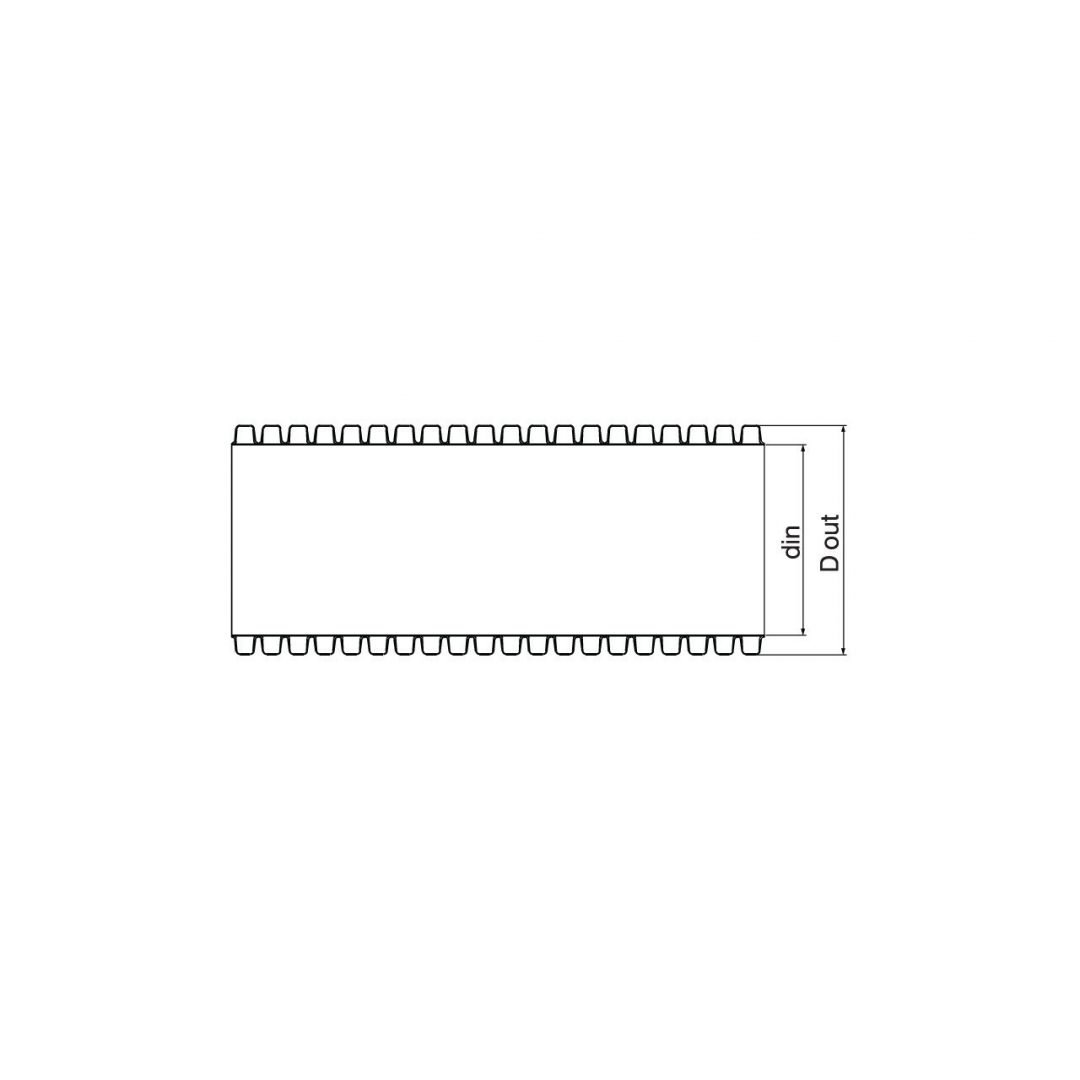 GEONFLEX IAR
Double structured wall rigid conduit
CLASS:

Ν750

IMPACT RESISTANCE:

Normal

RESISTANCE TO COMPRESSION:

750 Nt
GEONFLEX N750 rigid conduit in bars was designed in 2011 and presented in Light + Building fair in Frankfurt, Germany in 2012. It belongs to double wall conduits family and is one of the most important investments of KOUVIDIS in the field of cable management and protection in buried underground networks. Its high quality and mechanical resistance, which is the maximum according to EN 61386-24, make it unique in European market. In 2017, the company launched the 2nd generation of GEONFLEX N750 with color marking, which specifies the color coding according to the application field (electrical installations or communication systems), upgrading both product itself and electrician's work.
LEARN MORE ABOUT THE INNOVATION
APPLICATION FIELD
Ideal for protection and management of buried underground power and telecommunication networks (motorways, road networks, tunnels etc.), urban development projects (pedestrianization, shaping of public spaces, rehabilitation of historic centers, etc.), RES urban development projects (photovoltaic and wind parks), construction projects such as industrial buildings, shopping centers, housing, etc.
APPLICATION STAND:

EN 61386-24, NF P98-332/EN 12613 & ΕΝ 50520 (Reference Standards)

INSTRUCTIONS FOR COMPLIANCE:

2014/35/EE (LVD), 2011/65/EE (RoHS)

COLOR:

RAL 3020 red (inner layer, longitudinal lines), RAL 9004 black (outer layer)

NOMINAL DIAMETER:

Outer (DN/OD)

TIGHTNESS DEGREES:

IP 44
Product Conformity to all requirements of relative European Directives.

The product and its production process are inspected and approved by VDE German institute

Minimum compression strength

Min-max permanent application temperature

Ingress protection against solid objects and water (EN 60529)

Product with extra UV stability

Product that propagates flame

Friction reduction at the internal wall of double walls conduits

Product is made of halogen free raw materials – absence of fluorine, iodine, bromine, chlorine, etc (ΕΝ 50642)

Product is not an attractive food to rodents (max IAR Integrated Anti rodent based on EP2698792)
PROPERTIES
CHARACTERISTICS
PACKAGING
RECOMMENDED APPLICATIONS
DOWNLOADS
1
Special material (slip) speeds up the routing of cables due to significant low friction rate up to 50%
2
Not attractive to rodents (European Patent EP2698792). The internal layer incorporates animal repellent
3
Ensures Ingress Protection IP44 when connecting with KOUVIDIS connection couplers with hooks and IP68 when using KOUVIDIS adhesive and sealant
5
It has been tested and certified by VDE German Institute
6
Printed with indelible color with their basic properties and affixed with an informative waterproof indelible green label.
7
Longitudinal broad stripes of indelible color indicate the power of the protected cables
Properties
Resistance to compression
750 Nt (Type 750)
Resistance to impact
Normal
Lower temperature range
-5oC
Upper temperature range
+90oC
Resistance to bending
Rigid
Electrical characteristics
With electrical insulated characteristics
IP ingress protection
IP44 (coupler connected)
IP 68 (Coupler bonded with KOUVIDIS sealant)
Resistance to flame propagating
Flame propagating
Additional properties
Raw material
Halogen free, heavy metals free (RoHS) and
specially stabilized thermoplastic HDPE
Ageing resistance
UV stabilized ( 5 years)
Low friction (internal layer)
Special material (slip) speeds up the routing of cables
Rodent repellent
Not attractive to rodents
(the internal layer incorporates animal repellent)
Color marking
Longitudinal broad stripes of indelible color indicate the power of the protected cables
| | | | | | | |
| --- | --- | --- | --- | --- | --- | --- |
| Type | Part number | | | | | |
| Ø75 | 16230750 | 75 | 60.0 | 6 | 2,90 | 10080 |
| Ø90 | 16230900 | 90 | 74.0 | 6 | 3,60 | 6912 |
| Ø110 | 16231100 | 110 | 92.0 | 6 | 4,30 | 4800 |
| Ø125 | 16231250 | 125 | 104.5 | 6 | 5,30 | 3072 |
| Ø160 | 16231600 | 160 | 136.0 | 6 | 8,30 | 2520 |
| Ø200 | 16232000 | 200 | 167.5 | 6 | 9,70 | 1800 |
| Ø250 | 16232500 | 250 | 212.0 | 6 | 16,70 | 960 |
LEGEND
Recommended
Not recommended
Ideal according to the manufacturer
SCOPES
Exposed
Concealed (plasterboard)
Concealed (cavity wall)
Concrete
Concealed (lavaplaster)
Outdoor
Buried underground
Application on wood
Subfloor/Subceiling